The Village of Luz (Vila da Luz) is located around 5km West of Lagos City in the Algarve. It is a very popular tourist village with a beautiful beach flanked by rocks on either side. The environment is relaxed and less cosmopolitan than in Lagos.
The highlight of Vila da Luz is its lovely crescent-shaped beach, bordered by flat rocks and tall cliffs. The well known "Black Rock" towers to the left hand side. There is a beautiful cobbled, palm-lined promenade. It is a very international holiday destination for Portuguese, English, French, German, Dutch, Italian and other European and World tourists.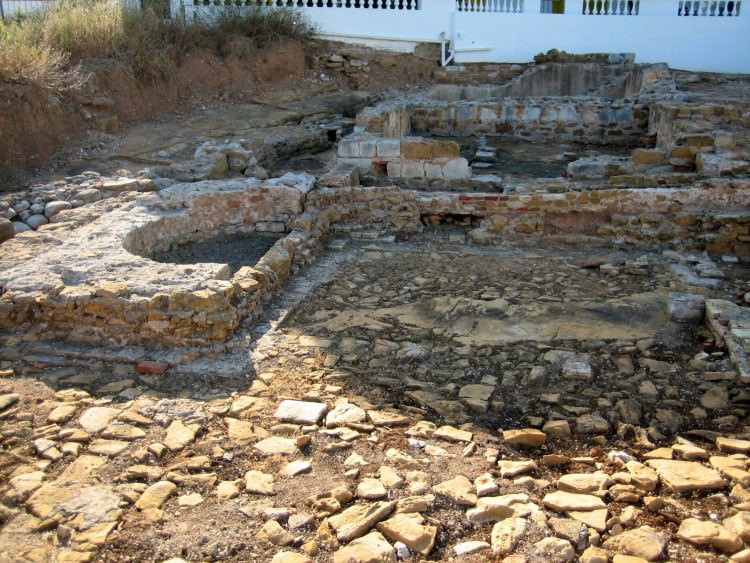 History
The Vila da Luz used to be a small fishing village, but it's history goes back to its roman origins. It was a settlement that had a small bath complex, and several fish-salting tanks. These remains can be found near the foreshore at the waterside development and well as througout the village especially with recent finds.
It also boasts a XVII Century coastal fort, which is now a restaurant, called "Fortaleza" (Fortress) and the lovely Church of Our Lady of Light.
The village has since modernized, with a vast array of facilities from bars and restaurants to a whole range of entertainments for adults and kids, it also has a wide range of apartment complexes, villas and hotels to choose from.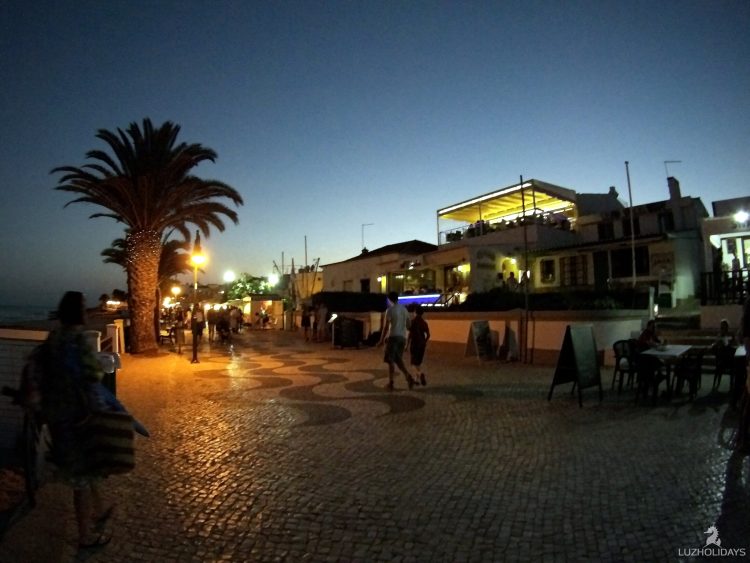 Location
How to reach the Village of Luz
From Lagos, you take the EN125 to the West and then the M537 into Luz. It is roughly a 10 minute drive.
From Faro airport, the drive takes roughly between 45 minutes to 1 hour along the A22 motorway into Lagos, and then on to Luz.
From Sagres & Cape St. Vincent (the most Westerly point in Europe) is a 30 minute drive West.
The Zoo, Zoomarine, Waterparks, Cinemas and Large Shopping Centers (in Portimão and Lagos) are all within a 10 to 30 minute drive.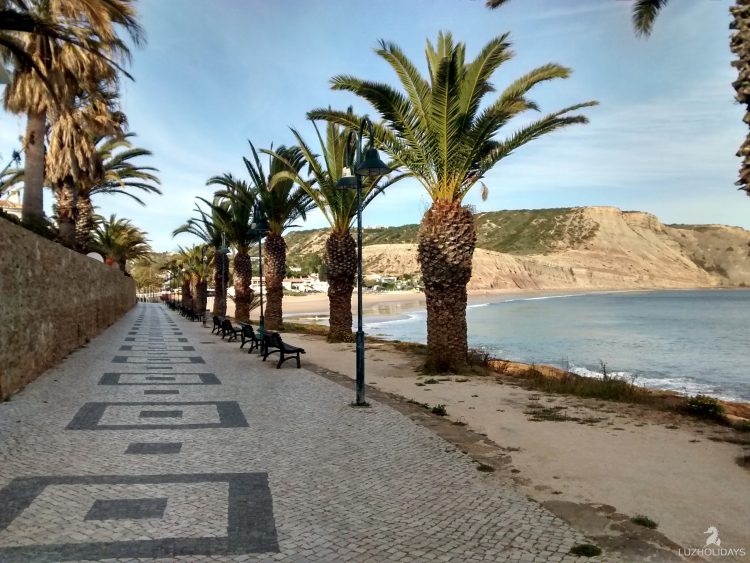 Facilities
Vila da Luz has a wide range of facilities, it is for the most part self contained and you can enjoy your holiday in the village without the need to go to Lagos, although we do recommend a trip to Lagos to enjoy more of what Algarve has to offer, so these are just some of the facilities available in Luz:
Public Swimming Pools
Pharmacy and Chemist
Wide range of different shops
Traditional portuguese restaurants
International restaurants
Ice cream parlour
Beach snack bars
Bars and disco
Roman ruins
Two large supermarkets (Batista Supermarket and SPAR)
Two smaller markets (Celeiro and Antonio)
Traditional portuguese bakery
Beauty spa and gym
Massage
Private clinic
Dentist
Hairdressers
Banks
Post office
Church
Tennis courts
Different watersports
Public exercise park
Walking trails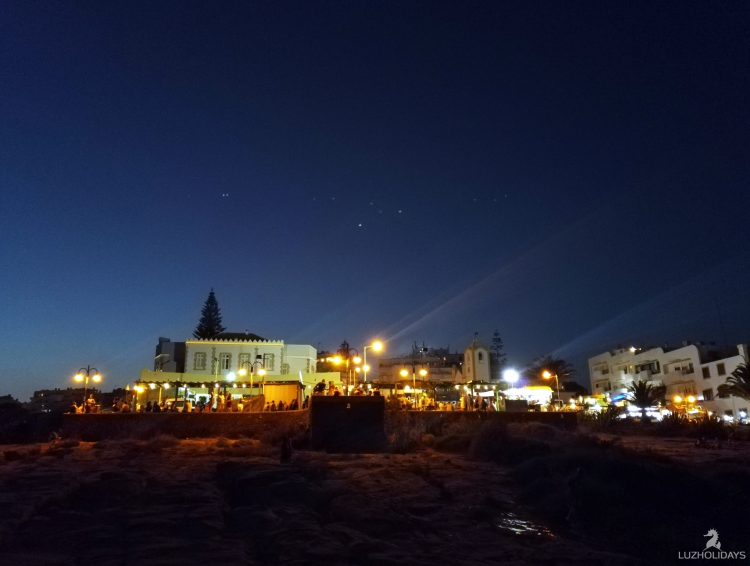 Besides the village facilities we also have during the Summer several festivals and traditional festivities with snacks, food, drinks, live music, dancing and whole lot of fun, take especial notice to our wonderful Our Lady of Light Festivities in September and the Midnight Swim Party at the end of August.