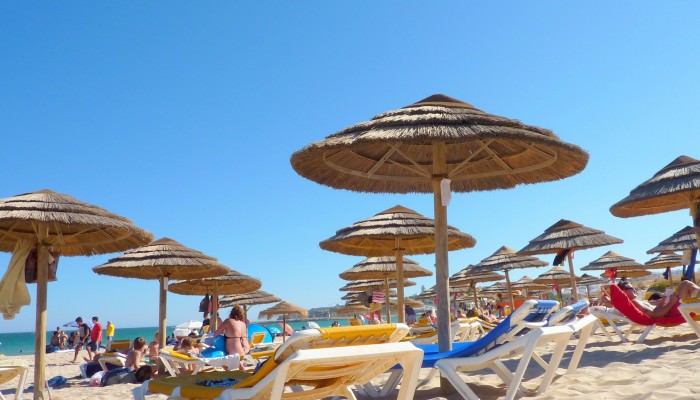 We also provide some additional services, such as:
Arrival Food Parcel
If you are arriving very late at night or on a Sunday, you may find it convenient to have some food already in the property for you, upon arrival. We have a complete list of groceries, so you can choose whatever you want from a light supper to a breakfast, or even any other supermarket item you might need. Just ask us for the list. The items will be delivered shortly before your arrival so everything is fresh.
Note: Supermarkets are open from 9.00 a.m. to 7.00 p.m. from Monday to Friday, and also on Saturday mornings. Hypermarkets are usually open a little bit later until 9.00 p.m. and also open on Sunday mornings.
Cots & Highchairs *
If you bring a baby we have cots and highchairs available. Please enquire for prices.
Divans (additional folding beds) *
All our properties have a fixed maximum occupation, that includes the number of beds. It is for this reason that we require all our holidaymakers to inform us of the number of people that will be staying at the property, not only because of the beds, but also because a house with over capacity involves extra cleaning and does not provide the standard of holiday we wish to provide. However, there are exceptions and if for some reason you need an extra bed (whether you invite someone to spend the weekend or you have a small child), we have portable folding beds available. Please enquire for prices.
Fans & Air Towers *
Although all our properties are equipped for summer weather, sometimes you might want some extra cooling, so we have fans available. Please enquire for prices.
Heaters *
We also have heaters available. Please enquire for prices.
Baby Sitting *
We can arrange babysitting. We only use people we know and trust. Please enquire for prices.
Extra Maid Service *
Some villas have permanent maids or daily maid visits. We also have a weekly maid service in most properties, plus a maid service just before any arrival. However, if you need some additional cleaning (you had a party or just want some extra cleaning), we can provide extra maid service. Please enquire for prices.
Office Services
You can always visit us at our office, which is open Monday to Friday from 9:00 a.m. til 1:00 p.m. and then 3.00 p.m. til 6.00 p.m., and Saturdays from 9.00 a.m. til 1.00 p.m. We are always available to answer any queries. Although most of our properties now have internet access, there are a few which do not, so if needs be you can use the internet / fax / phone at our office.
We also provide tickets and bookings for Boat Trips, the Zoo and Water-parks.
*The rental of any of these items is subject to availability, so if you think you will require one, please be sure to make the request well in advance.