We would like to invite you all to another romantic summer time evening in the Quinta das Alagoas, where you can enjoy a fantastic chamber music concert as well as having some excellent Portuguese Wine and Tapas, this show is part of the VIII International String Festival.
The last event was a big success with a brilliantly played viola d'amore a chiave, medieval flutes, and one magical voice to follow through.
Its at 24th of July at 21h in the Quinta das Alagoas, about 5 min drive from Praia da Luz.
For tickets and more information please contact (+351) 924 204 343 or go to the Quinta das Alagoas Facebook Page!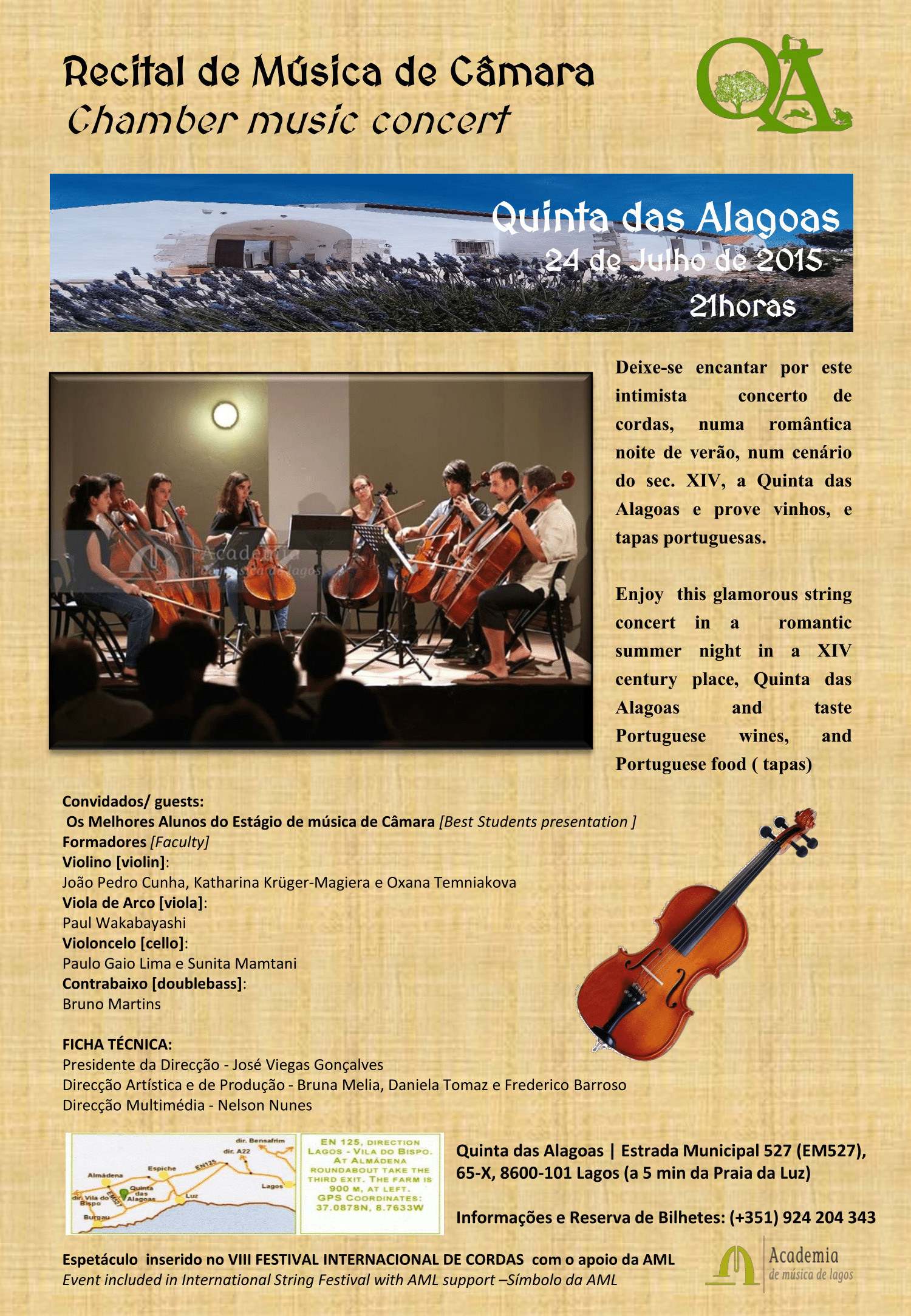 And Here is the PDF Version of the flyer.
Thank You and Enjoy! :)